Phonak Hearing Aids
Ideal Hearing Aids is one of a select few online retailers recommended by Phonak USA when people call them asking for discount Phonak hearing aids. Why?
Our outstanding BBB A+ rated customer service.
Our decades long track record. We buy direct from Phonak.
Brand-New, Factory-Fresh, Genuine Phonak hearing aids.
Our Low Discount Prices.  Some prices shown are set by the manufacturer. Call for Special Pricing.
A service plan that is right for you.
Our Phonak hearing aid prices are among the absolute lowest in the country. You can save thousands now on the latest Phonak hearing aids including the Audeo, Lumity, Bolero, Naida, Virto and CROS models. Phonak hearing aid prices start at just $792 per ear. You can significantly lower your cost on Phonak Hearing Aids.
Phonak is based in Switzerland and is considered by many to be "the Swiss watch of hearing aids". They are sought after for being of high quality, highly automated and very reliable.
When you purchase discount Phonak hearing aids from Ideal, you can be assured of not only a low price, but that you are getting the very same brand-new Phonak instruments you would from a local hearing store. You can buy with confidence knowing Ideal is a BBB A+ rated company with decades of Phonak hearing aid experience.
Phonak hearing aids are available in a variety of technology levels suitable for different budgets and hearing demands.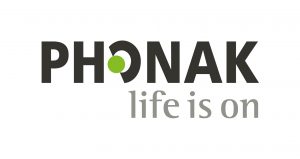 Speak with one of our hearing specialists at (877) 344-7744 to help determine which Phonak best suits your lifestyle.

---
Call for Details, Pricing and to Purchase! (877) 344-7744
---
Showing 1–9 of 14 results
Product Categories
Smartphone Media Streaming