Flex Medical Savings Plans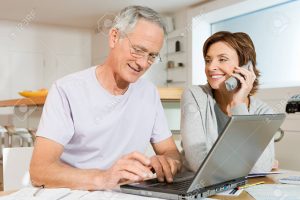 Do you have a Flex Medical Savings Plan?
The Bad News: While hearing aids are classified as medical devices, most insurance companies do not cover the cost of hearing aids.
The Good News: If you have a Flex Medical Savings plan through your employer, you have a great way to pay for your hearing aids with pre-tax dollars! How you use your Flex Medical Savings plan is up to you, but here are two thoughts on how to use it, depending on the time of year.
Towards the beginning of the year…
You may qualify to "borrow against" your plan. If you know the final price of your hearing aids, budget to put at least that amount into your plan over the next 12 months to cover the total cost of the aids. Once your payroll deductions for your Flex Plan have started, you may be able to purchase your hearing aids right away. In other words, it is just like interest-free financing! You can get your hearing aids now and don't have to wait until you have all the cash on hand.
Towards the end of the year…
Check and see if your medical spending is on target for the year. You may have excess funds in your account that have been overlooked. If so, that is money available right now to help pay for hearing aids. Many flex plans require the funds accumulated in your account to be spent before the end of the calendar year, or else they could be lost. Other plans allow for a rollover of unspent portions to the next year.
Modern, digital hearing aids can provide a wonderful improvement in your hearing, and best of all… you may not have to wait to get them. Please contact us for guidance on how to use your Flex Medical Plan to help you start hearing better now!
To receive more helpful tips, discount offers on hearing aids, Subscribe to our Newsletter and get our Free Hearing Aid Buyer's Guide!