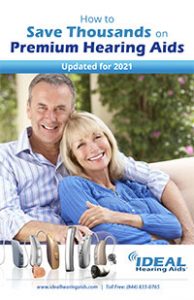 Thank You for Visiting Our Website! Here's a Free Gift!
Get great money-saving tips in this brief, 11-page eBook along with an explanation of:
How today's digital hearing aids can save you money.
Why you may want to decline an extended service plan.
"Free" services that may actually end up costing you.
Comparisons and explanations of popular hearing aid features.
Relative price comparisons of different brands and models.
How to get the features you need without the "frills".
Industry insider "secrets" and much more!
You can Save Thousands of dollars on an outstanding pair of hearing aids just by following the simple steps in this booklet.