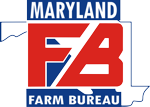 With our Maryland Farm Bureau member discount offer, you can save an average of $2,000 on a pair of premium, doctor-recommended, name-brand hearing aids. In addition, you can take another $100 off our posted discount prices. You save an additional $200 on any pair of hearing aids from Ideal!
To Obtain the Promo Code, Call the Maryland Farm Bureau Office at 1-800-248-9012
Program Highlights
Up front savings of about $2,000 compared to "the store next door" largely due to reduced advertising expense and contracted professional services.
Additional Member-only savings of $100 per hearing aid ($200 per pair).
Your member discount is extended to immediate family members (including parents).
A starter supply (approximately 6 months) of 40 hearing aid batteries with their purchase.
Free hearing exam with purchase of hearing aids.
Professional fitting of hearing aids and instruction on use.
Includes Bronze Level follow up care (optional extended service packages are available).
45 Day Trial period.
Loss & Damage Coverage (terms vary by manufacturer).
Examples of How Much You Can Save
Here are just a few examples of how much you can save after your discount:
With Ideal, you not only get brand-new, top-of-the-line hearing aids, you also get local service and follow up care through our licensed, professional hearing network.
Start Saving Today — Give Us a Call!
Start enjoying life more, hear better, and save thousands beginning now. Check out our Featured Hearing Aids and then call us.